Advertise your cars or parts for sale/wanted
Triumph Links
Looking for a Triumph, and can't find one here? - try the following
Visit Our Model Store (opens in a new window so you won't lose your place here) for Triumph models and kits. We can supply almost ANY Triumph model including TR2-8, Spitfire, GT6, Herald, Vitesse, Dolomite, Stag, 2000, 2500 etc. Just use the "Contact Us" tab in the store, to let us know what you are looking for and we'll do our best to find it for you.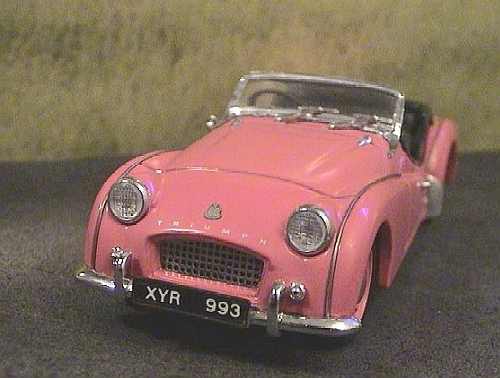 Sample from the Eagles Race range - 1955 TR2, Geranium Pink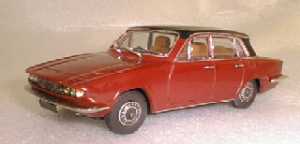 Sample made up kit for Triumph 2500 TC